Also in Senegal, the ICT sector is developing fast. Digital technologies and services are having an impact right across the local economy with other sectors using ICT products as a driver for growth and to create value. Senegal's digital environment is regulated by legislation that is favorable to foreign investments. Its stability and the range of available courses make it a sub-regional training hub. The country consequently has a young and well-trained labor force. The government is trying to boost the digitalization of services and procedures by setting up online administratives and by developing powerful business software programs.
Our Member Companies in

Senegal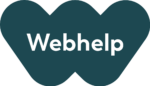 You are thinking of bringing your business to Senegal or you want to implement a project there?
Let's connect and discuss your opportunities with DSAA!