The Digital Skills Accelerator Africa e. V. (DSAA) is an independent non-profit association based in Cologne, Germany. By offering expertise, a great company network, and funding opportunities, the DSAA supports its member companies in implementing training programmes and creating sustainable jobs in the ICT and BPO sector in Africa. DSAA e. V. projects take place in Ghana, Rwanda, Senegal, Côte d'Ivoire, Egypt, and Morocco. The association is supported by the Special Initiative "Decent Work for a Just Transition" of the German Federal Ministry for Economic Cooperation and Development (BMZ), which is implemented by the Deutsche Gesellschaft für Internationale Zusammenarbeit (GIZ) GmbH among others.
Key competences

of the DSAA
Why

we are doing what we are doing
In 2019, the DSAA was founded by the three companies AmaliTech, GetINNOtized, and Majorel with the aim to develop an overall company network that believes in the potential of the African labor markets and wants to drive the cooperation between Africa and Europe. Since then, the DSAA came a long way. Today, 18 companies are part of the DSAA.
Namely, the following ones: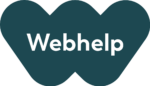 From its local office in Cologne, Germany, the DSAA works with six countries in Africa. The headquarters of the association is in Germany as it was first founded by three companies being present in Germany in cooperation with the German Federal Ministry for Economic Cooperation and Development.
Marketing & Communication Lead
Mara studied business administration, marketing management, and business psychology. After several years of working experience in the marketing management for international food brands, Mara wanted to focus on people rather than products in her daily work. The DSAA e. v. was the perfect match! As a certified mediator and speaker, Mara also moderates DSAA e. V. internal workshops and represents the association at external events. Meet her at webinars and summits on business opportunities in Africa! She's definitely looking forward to it!
Consultant for Diversity, Equity & Inclusion
Nina Gebauer is a business psychologist with over 6 years of professional experience in the fields of management consulting, management diagnostics, HR development, organizational development, leadership and coaching. Additionally, she supports young women and men through coaching and mentorship enabling individual, personal and professional growth.
Martin Hecker is the Founder and CEO of AmaliTech, a social business that empowers youth in sub-Saharan Africa through the creation of sustainable jobs and continuous learning opportunities in the tech sector. Previously, Martin led the Technology Advantage Practice in Central and Eastern Europe as a Senior Partner and Managing Director of the Boston Consulting Group (BCG) and built an IT consulting firm in Latin America that belongs to one of the largest IT service providers in South and Central America.
Deputy Chairman of the Board
Mark holds a Masters degree in Strategic Management form Rotterdam Scholl of Management. With 20 years professional experience, he, among others, has worked in Corporate Development for an international media conglomerate, led Group Strategy and M&A for a global Euronext-listed business services provider and is currently CEO of a CX Transformation Services business with presence across 15 countries. While working in fast-growth markets, Mark got impressed by the largely untapped pool of young talents. As a founding member of DSAA, he believes in the sustainable impact of market-oriented training & development programs on elevating employability and advancing career opportunities.
Svenja has an academic background in foreign languages, economics and EU cooperation management. With a track record in public administration and EU institutions, Svenja dedicated her professional path to international development cooperation in the digital sector. In her role as Deputy Managing Director of the DSAA e. V., Svenja is responsible for managing the branch office in Cologne and developing the start-up structures of the association.
Eva has an academic background in business administration, economics, and Chinese studies. Her PhD project focused on skilled labor migration to China, encompassing regulatory and legal facets. Prior to her role as DSAA e.V., she managed projects at GIZ on the field of industry standardization. As the Project Manager for Project Development & Implementation at DSAA e. V., she eagerly looks forward to advancing your ideas from inception to fruition!
Currently no open positions!
We have currently no open positions available. Feel free to contact us via the "Apply now" button with an initiative application.
We are looking forward to hearing from you!
Get to know more about the DSAA, its member companies, and how the association can support your business by contacting us.