"Our Future is Digital" is an initiative of the Ministry of Communication and Information Technology (MCIT) to train 100,000 young Egyptians in computer skills in areas of high market demand, such as website design, data analysis, and digital marketing. The ICT 2030 strategy carried out by the Egyptian government calls for launching new initiatives to maximize the contribution of the ICT sector to Egypt's economic growth by focusing on capacity building, electronics design and manufacturing, and technology parks. The strategy also includes a plan for the digital transformation of core government services in the following areas: education, healthcare, and government services. This makes Egypt an incredibly interesting partner country and business outsourcing destination for companies in Europe and the rest of the world. The Business Process Outsourcing segment in Egypt is projected to grow by 10.69 % (2023-2027) resulting in a market volume of US$0.78bn by 2027.
Our member companies in

Egypt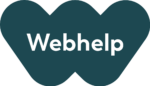 Training Program in Data Analytics, Digital Platforms and Digital Testing
The DSAA member company Atos implemented a training program in Data Analytics, Digital Platforms and Digital Testing in Egypt for young IT talents. The training was targeted at three different tracks, providing skills in the areas of data analytics, digital platform, as well as digital testing. With this initial pilot project in Egypt, a total of 240 trainees underwent a 3-month training program. Beside the opportunity to start a career at Atos, graduates were eligible for outsourcing / onboarding processes as employees at tech companies of the wider IT ecosystem in Egypt.
You are thinking of bringing your business to Egypt or you want to implement a project there? Let's connect and discuss your opportunities with the DSAA!